Commercial Services
Commercial Wallpaper & Wallcovering Services
Wall Covering Services
Wallpaper
Wainscoting
Borders
Drywall
Paneling
Grass Cloth
Fabric
Any room at your business — office, board room, hallway, lobby — can be transformed into something extraordinary. Based on the colors and textures you decide, wallpaper or wall coverings set the tone of any room. Colors, textures, and patterns are limitless and you can create a space that is uniquely yours. Choose different wall coverings and wallpaper for any room in your building for every design preference and every budget.
When it comes to superior craftsmanship and professional, quality wallpaper installation and removal, we provide top level service to make your business stand out from the crowd. The proof is our over 100 years of service. N. Chasen and Son specializes in wallcovering and wallpaper installation services for a wide variety of structures, including residences, offices and historical buildings.
Wallpaper Installation
As Richmond's best wallcovering provider, we are able to meet your every need in your upcoming projects. Regardless of your choice, expert applications cannot be compromised. You can depend on the wallpaper hanging professionals at N. Chasen and Son to provide expert wallpaper installation. We have the experience and skill to craft exactly the look you want for your business or office.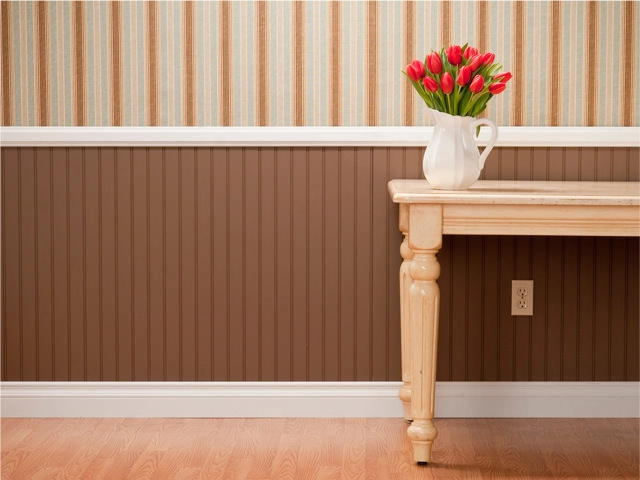 Wainscoting and Wood Paneling
An integral part of any wallcovering job includes repair of drywall or plaster surfaces and appropriate skim coating to ensure a smooth surface for the perfect application of your choice of wall covering.
Wallpaper Removal and Drywall Repair
For those rooms where you want a change that does not involve replacing the current wall covering, we are experts at wall covering removal, too. We will remove your wall covering, repair all surfaces and ready them for your preferred finish.
A new room is only a phone call away. An wallpaper estimating professional will scope your project and give you a written estimate to help you with your planning. Ask about budget-friendly scheduling alternatives.