Commercial Services
Commercial Interior Painting Services
Interior Painting Services
Offices, Hospitals, Hotels, Warehouses, Houses of Worship
Interior Painting
Electrostatic Coatings
Multi-Color Sprays
Metal Cabinet Painting
Carpentry / Woodworking
Specialty Coatings
Difficult Access Projects
Our commercial interior painters support the heart of your business and enterprise activities.
Interior wall paint, wall coverings, and finishes that are fresh, contemporary and are well maintained a visual appeal that enhances the experience of both customers and employees. In the current economy where every dollar counts, freshening walls with a new color paint or wall covering treatment is an inexpensive way to reinvigorate and update your commercial work space.
Help keep waiting rooms, exam rooms, halls and baths clean with this EPA-registered microbicidal paint.
N. Chasen & Son, Richmond's most trusted painting company since 1914, is proud to announce the availability of Paint Shield® ~ Sherwin Williams® break-though microbicidal paint that is being applied across the country in hospitals, medical/dental facilities, and more. Paint Shield® is the First U.S. Environmental Protection Agency (EPA) registered microbicidal paint that kills more than 99.9% of bacteria such as Staph, E.coli, and MRSA. This patented product contains proprietary technology that redefines what paint can do.
Eliminating Bacteria

Paint Shield® Kills more than 99.9% of Staph (Staphylococcus aureus), MRSA (Methicillin-resistant Staphylococcus aureus), E.coli (Escherichia coli), VRE (Vancomycin-resistant Enterococcus faecalis), and Enterobacter aerogenes within 2 hours of exposure on painted surfaces and continues to kill 90% of these bacteria for up to 4 years, when the integrity of the surface is maintained.

Large Color Selection

Available in 550 colors in an eg-shel finish.

Environmentally Safe

Paint Shield® is U.S. EPA Certified

Working For You

We have negotiated special product pricing to keep costs low for our customers.

Any Interior Uses

Can be applied to ceilings, walls, doors, and trim throughout the interior of your space.

We Work With Your Schedule

Paint Shield can be applied while your office is closed and is dry to touch in 1 hour.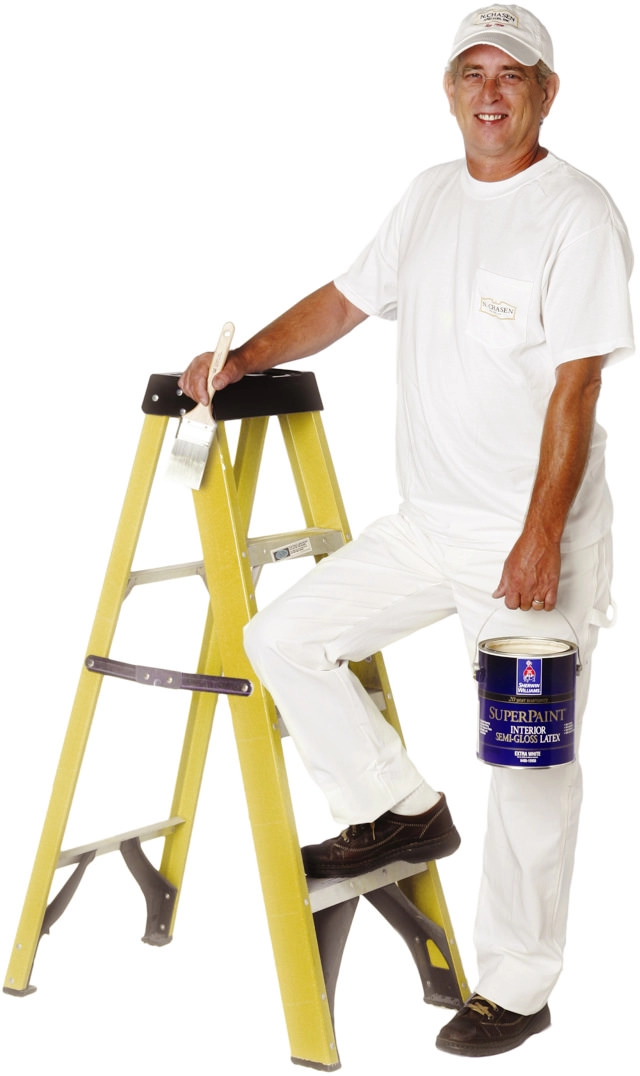 We Work Around Your Schedule
Since our founding in 1914, the painting and coatings industry has continued to evolved. With our meticulous craftsmen, backed by over 100 years of experience, we can not only freshen the appearance of your facility, but we can do it when you need us to. We understand that disrupting your business is not an option, therefore we can schedule projects around your busy schedule or after normal business hours.
Painting Metal Furniture
N. Chasen and Son is also skilled at electrostatic furniture painting and refinishing. Preserve the investment in your metal furnishings and file cabinets by updating the paint color with electrostatic paint refinishing.